*Prices delayed by at least 20 minutes. WiseTech is not liable for any errors or delays in pricing content, or for any actions taken in reliance on such content.
Annual reports
The annual report contains key financial information about WiseTech Global, as well as important business and corporate information.
2020 Annual Report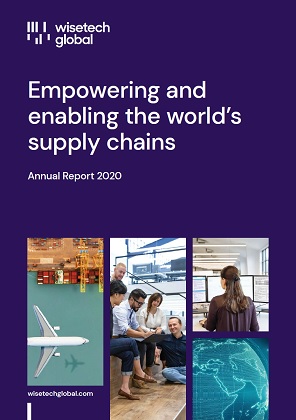 "The resilience and productivity of our people in the face of COVID-19 challenges were exceptional and instrumental in achieving our FY20 performance and expanding our strong foundation for our future growth. "
Andrew Harrison
Chair