*Prices delayed by at least 20 minutes. WiseTech is not liable for any errors or delays in pricing content, or for any actions taken in reliance on such content.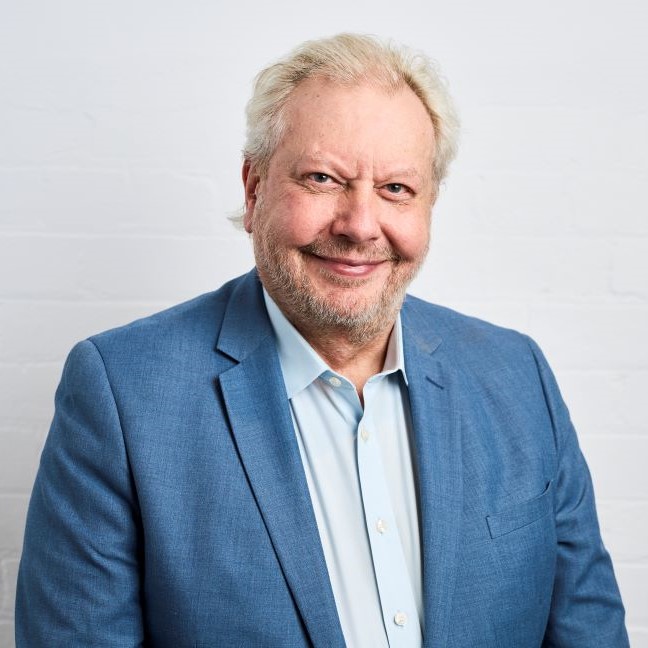 Richard White
Executive Director and CEO
Richard has been CEO and an Executive Director of WiseTech Global since founding the company in 1994. Richard has more than 35 years of experience in software development, embedded systems and business management and over 25 years of freight/logistics industry experience. Prior to founding WiseTech Global, Richard was founder and managing director of Real Tech Systems Integration (a provider of computer consulting and systems integrations services) and founder and CEO of Clear Group (a distributor of computer related equipment). Richard holds a Master of Business in Information Technology Management from the University of Technology, Sydney (UTS). Richard is a UTS Luminary and a Fellow of UTS.
Maree Isaacs
Executive Director, Co-founder and Head of License Management
Maree co-founded WiseTech Global with Richard White in 1994 and has been an Executive Director since 1996. One of Australia's most successful female tech founders, Maree has more than 30 years of senior executive experience across the logistics, supply chain and technology industries. Her extensive knowledge across business and administrative operations, account management, customer service, and quality assurance, has been instrumental in WiseTech's rapid growth and in driving a productivity-first approach. Maree is Head of License Management and is also a Company Secretary at WiseTech Global. Prior to co-founding WiseTech Global, Maree worked at Real Tech Systems Integration and Clear Group.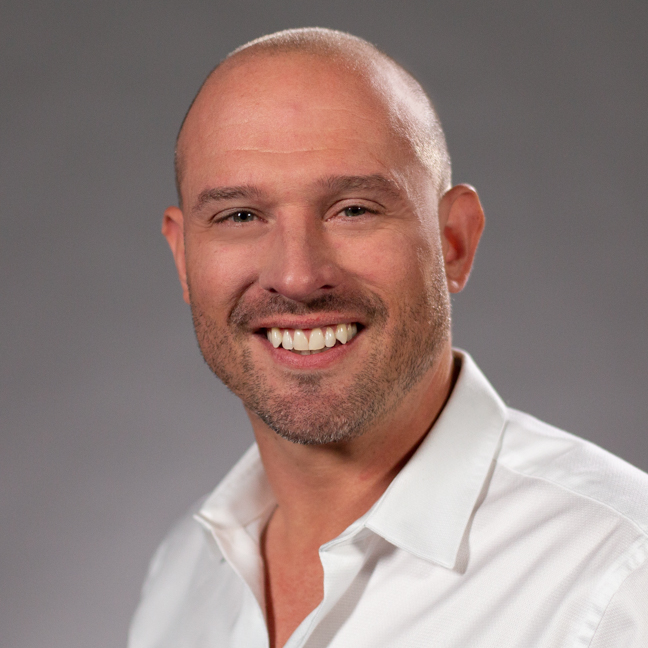 Rich Atkinson
Head of People
Rich joined WiseTech Global in 2019 and has over 20 years' experience in human resources and operations leadership roles. Prior to joining WiseTech, Rich led dnata's acquisition and integration of Qantas Catering. This followed his global role as the Senior Vice President, Human Resources during dnata's expansion to 45,000 colleagues across 35 countries in the airport logistics businesses. Rich previously worked in eBay, PayPal and Reuters Technology. He holds a Masters degree from the University of Oxford and is a Fellow of both the Australian Human Resources Institute (FAHRI) and the UK Chartered Institute of Personnel & Development (FCIPD).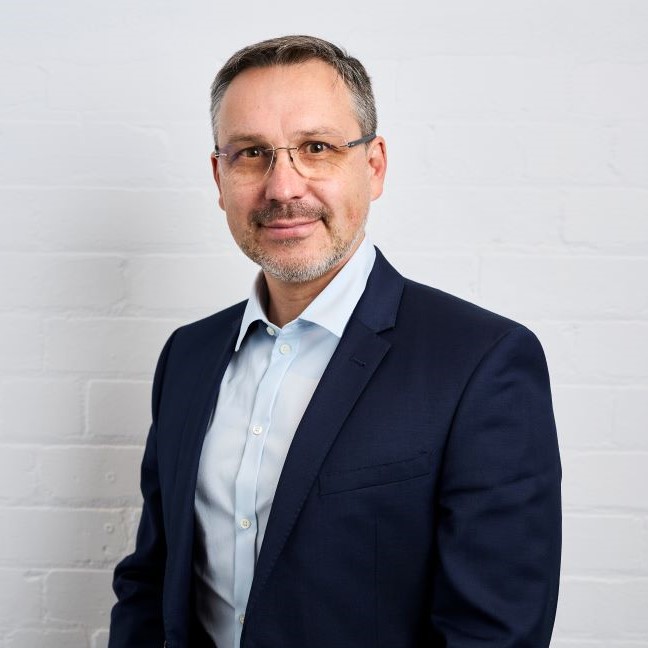 Vlad Bilanovsky
Chief Execution Officer
Vlad joined WiseTech Global 15 years ago and has more than 20 years of global experience in logistics operations, supply chain management and IT, with a strong commercial grip on software and technology across Europe, the US, Middle East and Australasia. Vlad is responsible for driving strategic and operational initiatives across the group. He also leads the corporate development that allows the company to accelerate its global footprint and product expansion and build shareholder value via Mergers & Acquisitions and strategic partnerships. In his previous roles at WiseTech Global, Vlad was involved in product development and sales, managed global marketing and established global partner programs. Vlad holds a Master of Science in IT from National Technical University of Ukraine, Master of Science in Economics from National University 'Kyiv-Mohyla Academy' and an MBA from kmbs.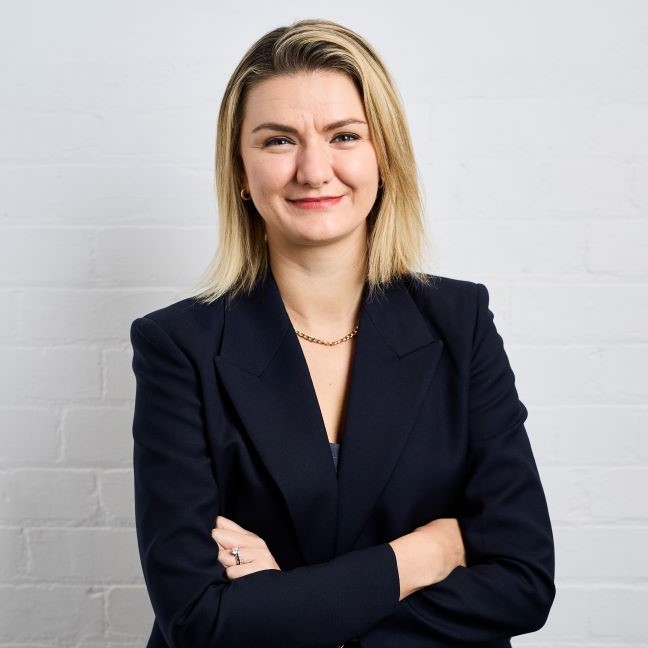 Alison Caldicott
Head of Marketing and Digital
Alison joined WiseTech in 2019 and has over 15 years' marketing and communications experience, spanning technology, corporate and consumer brands. Prior to joining WiseTech, Alison spent almost ten years at Telstra in marketing, corporate affairs, strategy and communications roles across New York, London and Sydney. In the US, she was Country Operations Manager for Telstra's enterprise division. She was a member of Asia Society's High Potential Young Leader program in New York (2016-2018), and a finalist in the Marketing and PR category of B&T Magazine's "30 under 30" Awards in Sydney (2012).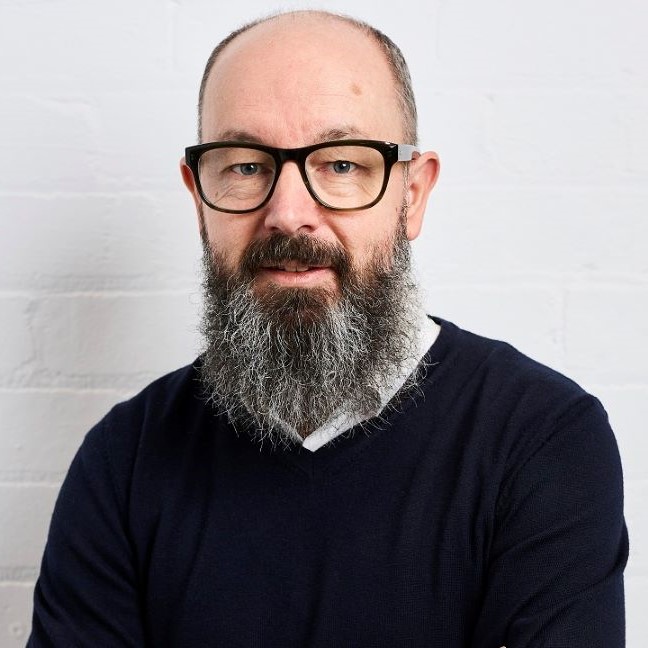 Andrew Cartledge
Chief Financial Officer
Andrew joined WiseTech Global as CFO in September 2015. He has over 30 years' global finance experience, having held senior finance and CFO positions across various General Electric (GE) businesses globally for over 25 years. In 2011, Andrew was appointed CFO for GE Australia, New Zealand & PNG. Since joining WiseTech in 2015, Andrew successfully listed the company in April 2016, continuing to grow and expand the business globally, completing almost 40 acquisitions since IPO while increasing revenue from $70m to $507m (FY15-FY21). Andrew holds a Bachelor of Arts (Hons) from Manchester University.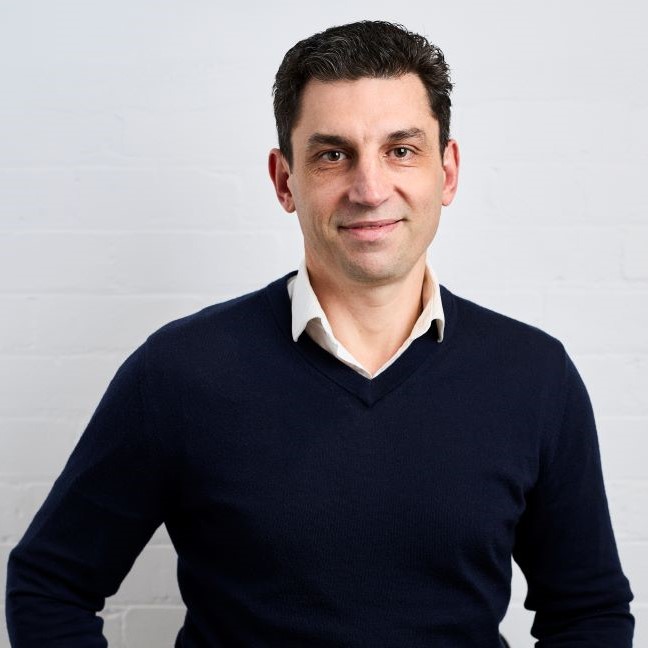 Matt Fielder
Global Manager – Information Systems
Matt joined WiseTech Global in 2018 as Global Manager – Information Systems and has over 25 years of services experience from a wide range of technical, delivery, business and leadership roles. Matt is responsible for the teams and technology supporting the business including the secure operation of our three data centers in Europe, Australasia and the Americas delivering our CargoWise platform. Previous roles include the National Manager, Service Operations at Data#3 Limited (DTL) and Client Services Director at Datacom Group Ltd. Matt holds a Diploma of IT from Northern Sydney Institute.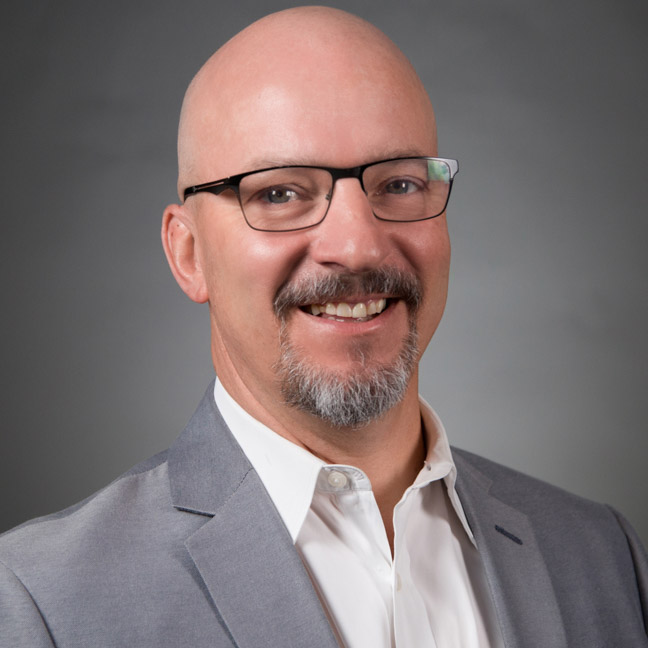 Gene Gander
General Manager Global Sales
Gene has been with WiseTech Global for over 20 years, specializing in international logistics management, with over 25 years of experience helping clients find and implement technology solutions that add value to their business. Gene previously managed and developed Cargo Products for Official Airline Guides. Gene heads a strong and broad global team for new customer acquisition and penetration of the global leading international freight forwarders. Gene holds a Bachelor of Science, Marketing and Management from the University of Northern Iowa.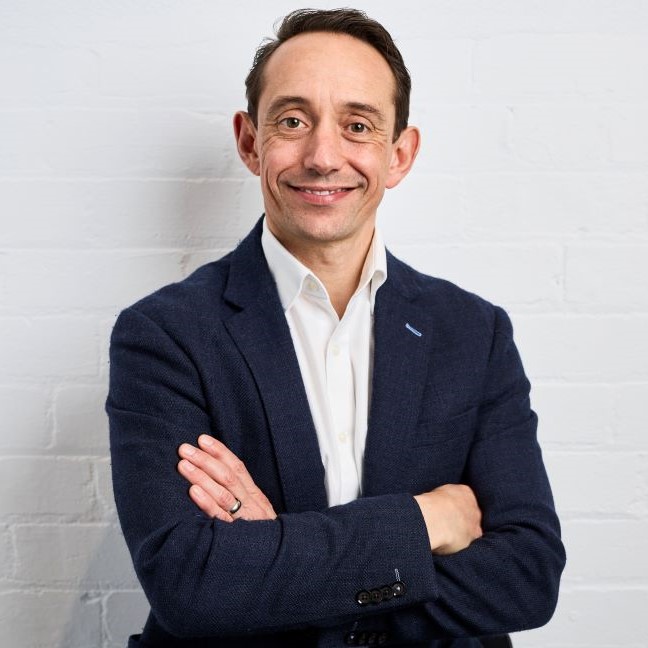 Mark Hall
Head of Acquisitions and Integration
Mark joined WiseTech Global in 2015 as an advisor on the IPO and subsequently joined the group permanently. During Mark's time at WiseTech, he has led and developed the acquisition process and has been responsible for developing the integration process to fully embed acquired businesses within the Group. Prior to joining the WiseTech team, Mark spent almost 20 years with PwC in M&A focused roles on buy side and sell side due diligence and public market transactions across Europe and Australia. Mark is a Chartered Accountant and holds a Bachelor of Arts from the University of Leeds.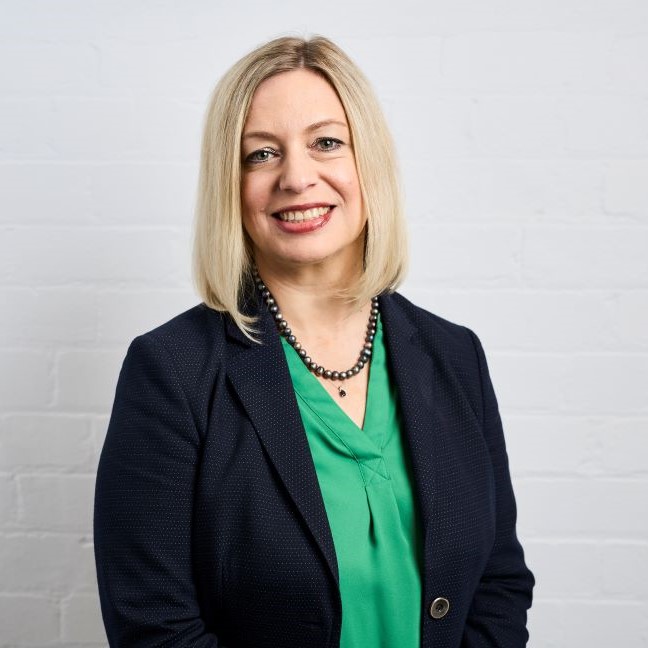 Katrina Johnson
General Counsel
Katrina joined WiseTech in March 2020 and has over 18 years of dedicated in-house legal experience in high-growth technology companies. Prior to joining WiseTech, Katrina spent almost 5 years at Uber, where she was hired as the first lawyer for Australia & New Zealand and was later promoted to Associate General Counsel & Head of Legal for Uber Asia Pacific. Prior to that, Katrina held legal and business leadership roles in the eBay/PayPal group of companies in Asia Pacific and the US for almost 12 years. Katrina is a Member of the Australian Institute of Company Directors (MAICD) and has previously held non-executive directorships with ASX-listed technology companies Trade Me Group Limited and Straker Translations Limited. Katrina was named General Counsel of the Year at the 2021 Australian Corporate Lawyer Awards.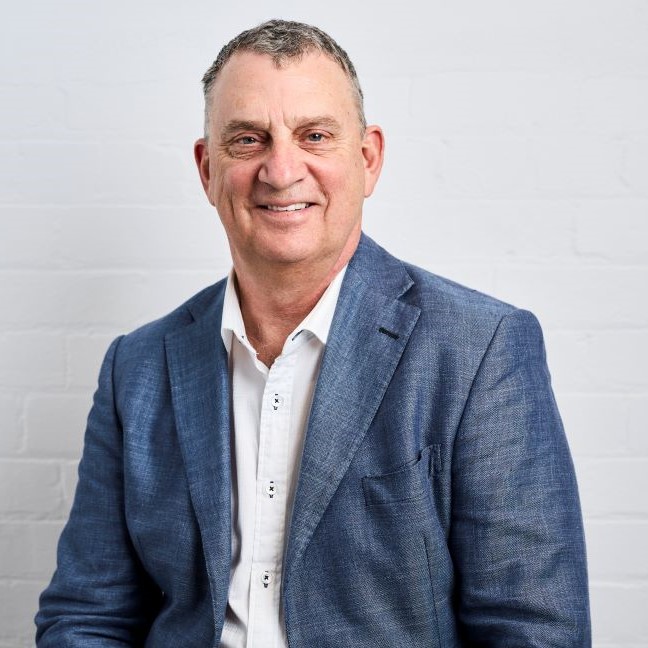 Ian Larsen
Head of Delivery Process and Productivity
Ian joined WiseTech Global in mid-2018. Prior to joining WiseTech, Ian worked at GE for over 8 years including leading a global sales team for the digital product portfolio in mining, and in 2017 closed the largest digital transformation sale for GE at that time. Ian has worked in both small and large manufacturing companies and built, with partners, a very successful small software business across Australia-New Zealand that sold and delivered its solutions into global markets. Ian holds a Bachelor of Management Studies, Majoring in Computer Science, from the University of Waikato (NZ).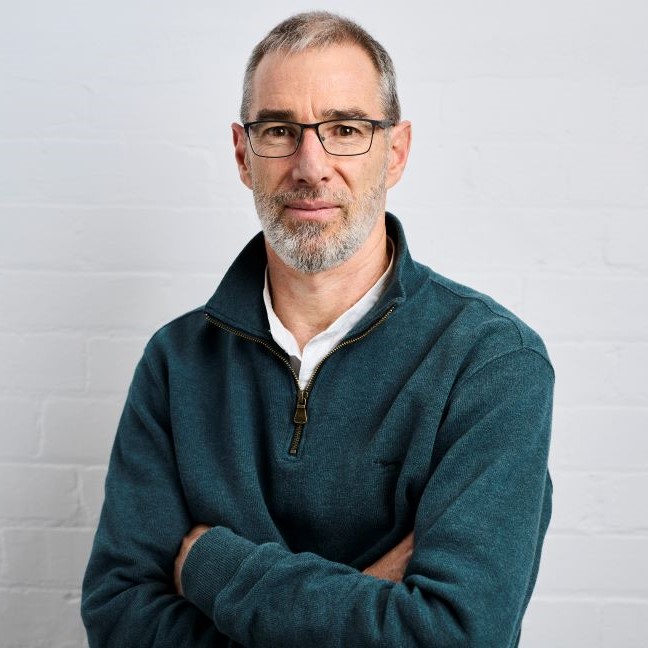 Tudor Maxwell
Head of WiseTech Academy
Tudor joined WiseTech Global in 2018 and has over 20 years' experience improving the way businesses and teams perform in the technology, financial services, mining and non-profit sectors. Tudor leads the Languages, eLearning, Certifications and WiseTech Academy teams and oversees the acquired product teams in South Africa. Prior to joining WiseTech, Tudor led Design, Agile, Lean and Automation practices in Suncorp (2013-2017) and Process Excellence teams in Westpac (2009-2013). Tudor holds a BSc in Engineering, an MBA and a Doctorate in organizational theory and sustainability.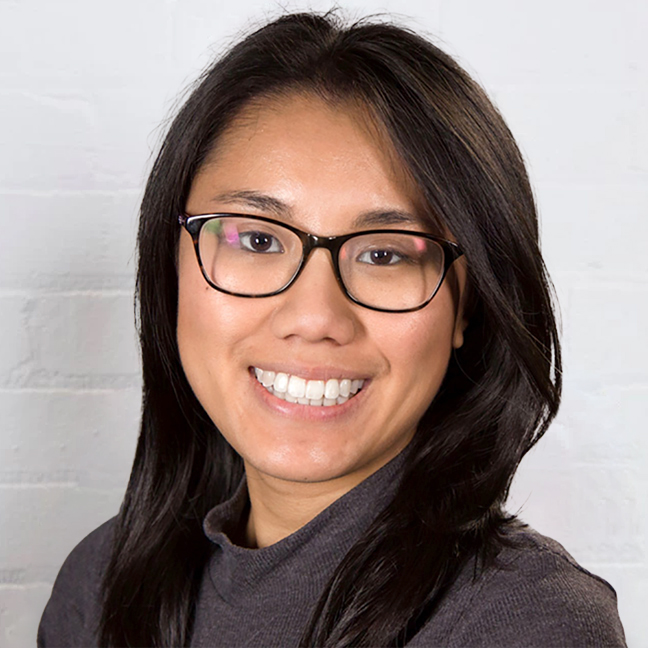 Caroline Pham
Deputy Chief Financial Officer
Caroline joined WiseTech Global in August 2016 and has 15 years' experience across a range of finance functions including commercial finance, audit, investor relations, business partnering and customer and supplier negotiations. Prior to WiseTech, she spent time at international professional services firm PwC in Deals and Assurance and global F&B business Accolade Wines in the Commercial and Revenue Growth teams. Since joining WiseTech, Caroline has successfully established the Commercial Finance function responsible for WiseTech's commercial, credit and billing operations. In addition to commercial finance, Caroline is responsible for the day-to-day management of WiseTech across financial planning & analysis, treasury, corporate restructuring, and the financial operations of our adjacent businesses. Caroline is a Chartered Accountant and holds a Bachelor of Commerce (Accounting & Finance) from the University of NSW.
John Pritchard
Head of Product and Development
John joined WiseTech in 2019. He has over 25 years of professional experience in engineering system design, software development and professional services consulting. In addition to his experience in designing and implementing software systems, John has helped multiple large-listed organizations improve their operational efficiency. Outside of WiseTech, he worked across the mining, minerals processing, nuclear power, military electronics and financial services industries. John is responsible for product development at WiseTech and brings a depth of experience in systems thinking, problem solving, and varied customer experience to this function. John holds a BSc and Masters degrees in electrical engineering, as well as an MBA.
Brett Shearer
CTO and Chief Architect
Brett has worked with WiseTech Global since 1994, working on each successive generation of the software from Deliverance to CargoWise. Brett has deep knowledge of customs processes globally, being instrumental in the implementation of the Australian, New Zealand, US and UK customs compliance solutions. As CTO and Chief Architect, Brett assists teams to write the best software possible and create high performance applications. Brett holds a Master of Business in IT Management from UTS.