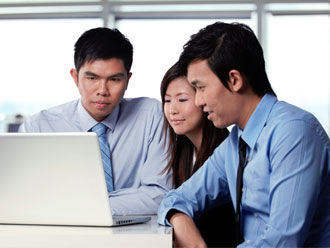 New regional business partner puts leading logistics management system within easy reach for logistics providers across Greater China
WiseTech Global, the technology development company behind industry-leading supply chain platform CargoWise One, has announced a new business partnership with major ERP integrator, Axline. With multiple offices in China, Hong Kong and Taiwan, and a wealth of regional market knowledge, Axline will put CargoWise One within easy reach for Chinese logistics providers.
Joining WiseTech Global's successful WiseBusiness Partner program, Axline will provide sales, consulting, implementation and other services for CargoWise One across the Greater China region. Businesses operating in the region's supply chain can now take full advantage of the cloud-based system's broad industry capabilities, localized for the market and delivered with the full support of a dedicated regional partner.
Axline Director, David J. Petersen, says the partnership holds great value for Chinese logistics providers: "Our logistics industry customers came to us and highlighted their need for a system that provides a single solution for an industry with multiple sectors. These customers recognized CargoWise One as the best-in-class solution and Axline was delighted to be able to establish this relationship with WiseTech Global and become a WiseBusiness Partner.
"We believe that CargoWise One's industry-leading solution, combined with the consulting capabilities of Axline, will deliver great value to logistics businesses all over Greater China, providing them with the solution and services they need, when and where they need it."
Vlad Bilanovsky, WiseTech Global's vice president of partner management, says the partnership is the next step in establishing CargoWise One as a leading supply chain system within the Greater China logistics community: "The region is a logistics powerhouse but it can be a challenging market to gain a foothold in. Although WiseTech Global has already experienced great success across the region, this new partnership will give us the opportunity to expand even further.
"Axline has a strong history as an enterprise software service provider, and has a deep understanding, and valuable experience, in the Chinese market. With Axline as our regional partner, the Chinese supply chain can now benefit from the same logistics management system that's increased productivity for logistics providers across the globe—but localized for their market and delivered with Axline's regional expertise and on-the-ground presence."
Media Contact: Lisa Tree, lisa.tree@wisetechglobal.com