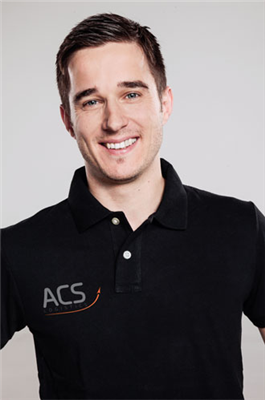 WiseTech Global gives Austrian logistics specialist the tools for steady growth, improved services and a platform to compete with the multi-nationals
Austrian headquartered ACS Logistics GmbH & Co KG, an independent global air and sea freight forwarder and integrated logistics specialist, is reaping the rewards of its implementation of WiseTech Global's award-winning, cloud-based logistics software solution (www.wisetechglobal.com). Since the project went live in June 2013, ACS Logistics has reported a significant increase in its internal productivity and an improvement in the breadth and depth of the services and support it can offer its supply chain customers.
Thomas Sticht, co-founder of ACS Logistics, said: "With WiseTech Global, we've been able to set a fundamental basis for constant growth. Our end-to-end job productivity has increased by at least 20 percent—on top of the services being of a much higher quality—and we'll continue to improve this as we use the system's more advanced functionality within our operations.
"Customized, timely and more accurate information has become a central demand within our industry and WiseTech Global has put us in the position to offer this from a truly integrated system," says Sticht. "It's taken us to a completely different level of opportunities and has vastly increased our levels of efficiency and productivity, creating not only a major competitive advantage but a working environment that increases our employee's professional satisfaction too.
"With the combination of our industry experience, our very clear vision for our future and WiseTech's outstanding technology in place, we now can open doors which in the past were reserved just for the big global players."
The cloud-delivered solution has resulted in ACS Logistics being able to run state-of-the-art technology without huge investments in infrastructure, premium licenses or IT staff, supporting its drive for an agile and lean organization and enabling the company to continue to rapidly expand while controlling costs.
The solution allows ACS Logistics to deliver both standardized core logistics processes, including full EDI compatibility; integrated modules for transport, warehouse and order management; and online document, shipment, management and exception reporting—as well as tailored, technology-based service solutions.
Simon Clark, WiseTech Global's vice president of business development, Europe, said: "The system is a strategic pillar for ACS Logistics and allows it to stand behind its corporate slogan: simply excellent."
Media Contact: Lisa Tree, lisa.tree@wisetechglobal.com