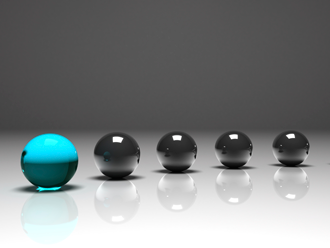 Chicago, Illinois, USA, March 22, 2016. WiseTech Global, the technology company behind industry-leading global logistics solution CargoWise One, reports that US Customs Brokers using CargoWise One continue to lead early adoption of ACE functionality, most recently with APHIS Core filings.
Since the first ACE Cargo Release filing through CargoWise One in May of 2013, WiseTech Global has maintained a strong commitment to providing truly advanced ACE Customs entry processing for the industry. The company has been at the forefront of ACE development as new requirements are released, and its customers have been actively involved in live pilot filings with CBP as new functionality is implemented.
Customers are actively using ACE Cargo Release, with some reporting 90% or more of their filings completed in the ACE environment. In recent months, CargoWise One customers have been among the first brokers to participate in live pilot filings with CBP, including ATF, AMS, and APHIS.
Craig Seelig, Product Manager Customs and Compliance Americas for WiseTech Global comments, "WiseTech Global remains committed to being at the forefront of ACE and participating in all PGA pilots. We completed all of the original programming some time ago, and continue to encourage our clients to participate in all of the active PGA pilots. Many of our customers are doing so now, sending entries on their own, without the need for supervised PGA pilot calls." WiseTech Global currently has clients in every active ACE PGA pilot, including:
NHTSA

- National Highway Traffic Safety Administration

APHIS

Lacey Act

FDA

(all programs)

APHIS

Core

ATF

Bureau of Alcohol, Tobacco, Firearms, and Explosives

EPA

Ozone-Depleting Substances

EPA

Toxic Substances Control Act

EPA

Vehicles and Engines

EPA

Pesticides

National

Marine Fisheries Service - Tuna, Tuna Products

TTB

- U.S. Department of Treasury, Alcohol and Tobacco Tax and Trade Bureau

USDA

- AMS - Agricultural Marketing Service

USDA

- FSIS - Food Safety and Inspection Service
"We are ready and waiting for CBP to begin some of the remaining pilots like DDTC and Fish and Wildlife," Seelig continues. "Despite the recently announced delays in mandatory filing deadlines, customs brokers should still be aggressively moving forward with implementation of ACE. Early adoption allows brokers to take advantage of the benefits of ACE now, and prepare for a seamless transition when mandatory filing takes effect."
Media Contact: Lisa Rollason, lisa.rollason@wisetechglobal.com