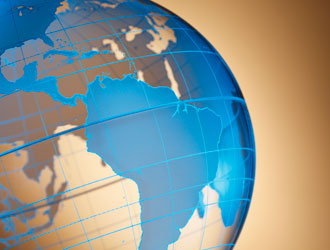 South America Region to Benefit from Chilean-based Provider's CargoWise One Expertise.
WiseTech Global, the technology development company behind industry-leading supply chain platform CargoWise One, has announced a partnership with Chile-based IT group Nectia Solutions, a leading regional provider of IT solutions and services.
Nectia has joined the WiseBusiness Partner program as a distributor for CargoWise One in Chile and Columbia. Additionally, they have joined the WiseService Partner program, which will enable them to provide implementation, training, and consultancy services to existing WiseTech Global customers throughout the region.
The partnership with Nectia will provide greater ease of access to CargoWise One's global capabilities, providing increased productivity, integration, and efficiency to logistics companies in South America, a key growth area for WiseTech Global. As a WiseService Partner, Nectia will provide existing WiseTech Global customers with local, on-the-ground expertise from a vendor who understands the intricacies and unique requirements of their unique markets.
Juan Carlos Vasquez, Partner in Charge of Enterprise Solutions for Nectia, commented, "Nectia is proud to offer the CargoWise One solution, providing access to technology and unparalleled support of key business processes to companies in Chile and Columbia. The combined strength of CargoWise One with our consulting and support services provides our customers the best technology solution in the market, and gives them the tools to take full advantage of their technology investment."
Vlad Bilanovsky, Vice President Partner Management for WiseTech Global, remarked, "We have a solid foot print in South America, with a number of larger multinational customers as well as local companies already operating in the region. With the success of CargoWise One in South America, Nectia saw an opportunity to grow their own business by aligning themselves with our industry-leading product. Nectia has extensive experience with ERP solutions, and we see many synergies between our companies. With their strong infrastructure they can leverage their existing local success, combined with our global product, to deliver wide-ranging value to logistics providers in the region."
Media Contact: Lisa Tree, lisa.tree@wisetechglobal.com