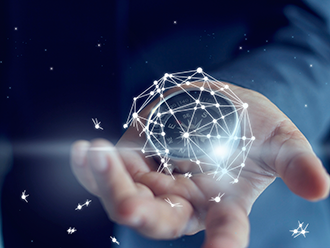 Pitney Bowes Spectrum Technology Platform selected for advanced GeoEnrichment data capabilities to deliver valuable location insights.
Sydney, Australia, May 18, 2016. Pitney Bowes Inc. (NYSE:PBI), a global technology company that provides innovative products to power commerce, announced that leading global logistics industry solution provider WiseTech Global is using Pitney Bowes geocoding and address validation technologies within its CargoWise One platform.
CargoWise One, a global deeply integrated single-platform operating system for the logistics industry is used by the world's largest logistics companies to manage the movement of goods and information across the supply chain and is known for its powerful productivity focus, extensive functionality, comprehensive integration, and deep compliance capabilities. WiseTech Global will utilise Spectrum Technology within its CargoWise One platform globally to assist its users with address validation and geocoding to enhance their delivery accuracy rates, improve cross-border compliance, and increase productivity.
WiseTech Global CEO Richard White said "Our customers benefit from further enhancements in geocoding and physical address validation, which can assist customs compliance and reduce the risks and costs associated with undelivered shipments. We selected Pitney Bowes Spectrum Technology for its precision in global address validation."
Earlier this week, Pitney Bowes announced a new suite of Location Intelligence solutions to help companies across vertical industries glean more insight from their data. With its advanced GIS (Geographical Information Systems) capabilities, extensive data sets, and analytics tools, Pitney Bowes is helping businesses enrich their customer data for greater profitability and engagement. Pitney Bowes Location Intelligence solutions also feature access to over 350 global data sets, and powerful analytic and visualisation capabilities with easy integration into your existing IT infrastructure. This comprehensive suite, based on Pitney Bowes Spectrum platform, can be accessed on premise, as-a-service, or from the recently announced Pitney Bowes Commerce Cloud.
"We are pleased to be selected by WiseTech Global. Spectrum is a game-changer for businesses of all sizes, and those who can harness this data appropriately will win," said David Hope, Vice President and Managing Director of Pitney Bowes Software Solutions Asia Pacific.
Location Intelligence solutions are available via the Pitney Bowes Commerce Cloud, a commerce enabler, providing access to solutions, analytics, and APIs across the full commerce continuum with speed and agility to help clients identify customers, locate opportunities, enable communications, power shipping from anywhere to everywhere, and manage payments.
Media Contact: Gail Williamson, gail.williamson@wisetechglobal.com