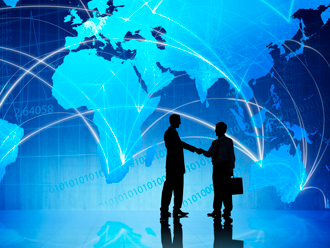 Partnership empowers regional logistics providers with access to superior technology.
Sydney, Australia, October 27, 2015. WiseTech Global, the technology development company behind industry-leading supply chain platform CargoWise One, has announced that Thailand-based IT supplier Just Do It Co, Ltd. has joined the WiseBusiness Partner Program.
Just Do It is an end-to-end supply chain IT provider dedicated to providing exceptional business services in Southeast Asia. Logistics operators throughout the region will benefit from the local and regional expertise of Just Do It, combined with the powerful productivity, deep functionality, and global reach of CargoWise One.
Ms. Phajongporn Singhabumrung, Director of Just Do It, remarks, "With the emergence of the ASEAN Economic Community (AEC), logistics operators in Thailand - as the center of this region - need to improve the technology we use to manage our supply chain. With WiseTech Gobal's products, we can now easily provide the global solution that our clients demand."
The partnership puts Just Do It in a greater position to satisfy these providers' need for improved productivity in order to stay competitive.
Vlad Bilanovsky, General Manager of Marketing and Partner Programs for WiseTech Global, adds "Southeast Asia is an important, quickly growing region in global logistics. WiseTech Global is committed to providing the scalable technology solutions that help logistics companies identify, create, and leverage competitive advantages. Our partnership with Just Do It will enable logistics providers in Thailand easy access to CargoWise One to improve their visibility, efficiency, and quality of service while simultaneously reducing operating costs and increasing profitability. We are pleased to expand our presence in the region through our relationship with Just Do It."
Media Contact: Lisa Rollason, lisa.rollason@wisetechglobal.com