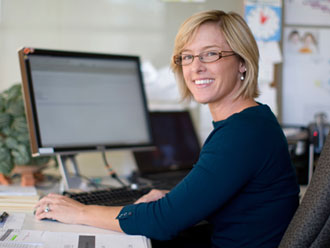 Chicago, US, July 2, 2013 — CargoWise®, a global leader in technology solutions for logistics service providers (LSPs), announced the successful adoption of ediEnterprise through WiseCloud by innovative Miami-based warehousing provider Venture Logistics.
Taking advantage of the videos and training material available through the WiseLearning portal, staff at Venture Logistics were able to train on the ediEnterprise system in a flexible and cost effective manner, speeding up the implementation process.
"WiseLearning has been helpful because it has given our staff the opportunity to run through the basic functionality of the system," says Javier Salazar, Founder and Managing Director of Venture Logistics. I am sure we will continue to access the WiseLearning portal as we expand our use of the software. Our primary goal with this implementation is to improve customer service and communication, although boosting productivity follows as a close second."
According to Salazar, the enhanced communication tools, and productivity benefits gained through the implementation of the CargoWise system will position Venture Logistics to expand into new markets and geographies.
"CargoWise offers so many communication options, from automated emails to a really friendly web portal, that has already enabled us to cut back on the time it takes to write emails and enter data," Salazar says. "The system also has great tools to enhance productivity, measure KPIs and track turnaround times on transactions."
Gene Gander, Vice President Business Development, Americas for CargoWise, says the adoption of CargoWise by Venture Logistics is an excellent example of how an innovative company can make full use of productivity-enhancing implementation options including WiseCloud and the WiseLearning portal.
"The strength and sophistication of ediEnterprise through WiseCloud, together with 100 percent data visibility has provided Venture Logistics with a huge boost to its business," Gander says. "It's given them the opportunity to work more closely with partners, and potentially to expand their business into entirely new areas."
Media Contact: Lisa Tree, lisa.tree@wisetechglobal.com