The development initiative will focus on innovation in productivity, global integration, and automation.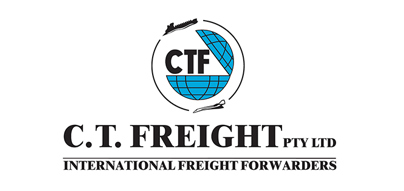 Sydney, Australia, 5 June 2017  WiseTech Global, the technology company behind industry-leading global logistics execution solution CargoWise One, has today announced a new development partner initiative with international freight forwarder C.T. Freight, designed to help accelerate the creation and expansion of technological innovations in the logistics industry.
This C.T. Freight development partner initiative is one piece of WiseTech Global's portfolio of development pipeline in advanced logistics automation techniques, including digitization, natural language processing, and machine learning.
WiseTech Global CEO, Richard White, said, "The logistics industry is under intense pressure as eCommerce pushes upward on shipment numbers and applies downward pressure on consignment size, price, and margins. eCommerce is disrupting the old world order and will force logistics providers to higher levels of automation whilst border agencies continue to raise the bar on timely, accurate, and compliant trade data."
"WiseTech Global is focused on improving productivity, quality, speed, visibility, and manageability in the logistics industry. Our development partner initiatives represent a tightly targeted commitment to further automate logistics execution processing, moving CargoWise One to ever higher levels of throughput."
"With C.T. Freight as a development partner on high volume air freight and eCommerce automation, we will further develop our cutting-edge productivity and automations to address these issues across the logistics industry and its many segments", he said.
C.T. Freight is well-placed to benefit from WiseTech Global's development initiatives. As a leading air freight forwarding business and one of the few forwarders to have bonded warehouses at every major gateway in Australia, they are in a strong position to validate new developments.  The partnership will involve access to developments and deployments to WiseTech Global software that will enable C.T. Freight and others to leverage the latest computing technologies in order to achieve higher quality and quantity levels for job processing.
C.T. Freight CEO, Clive W. Thomas, was also motivated by WiseTech Global's focus on business productivity. "One of the most compelling features of CargoWise One, and of WiseTech Global's philosophy, is productivity. Eliminating rework, reducing risk, and improving margins by automating entire processes frees up specialist resources who can then concentrate on adding value back into the international supply chain. In our industry, the gains achieved by minimizing errors and automating processes can have a tremendous impact across all modes and geographies."
- END -
About WiseTech Global
WiseTech Global (ASX:WTC) is a leading developer and provider of software solutions to the logistics execution industry globally. Our customers include over 6,000 of the world's logistics companies across more than 125 countries and our flagship product, CargoWise One, forms an integral link in the global supply chain. Our software enables our customers to execute highly complex transactions in areas such as freight forwarding, customs clearance, warehousing, shipping, land transport, and cross border compliance and to manage their operations on one database across multiple users, functions, countries, languages, and currencies. Our breakthrough software solutions are renowned for their powerful productivity, extensive functionality, comprehensive integration, deep compliance capabilities, and truly global reach.
For more information on WiseTech Global, visit: www.wisetechglobal.com
About C.T. Freight
C.T. Freight is the largest independent international freight forwarder in Australia. Founded in 1981 by Clive W. Thomas, C.T. Freight specialises in air and sea freight, with full coverage throughout Australia and all international ports.
C.T. Freight is the number one Australian IATA forwarder by tonnage. C.T. Freight's long-term relationships with airlines and major shipping lines place it in a competitive position for all worldwide destinations. It provides distribution and logistics solutions for general and perishable freight, with cool chain facilities available at all of its Australian locations. C.T. Freight offer a range of services including general, perishable, eCommerce express, project cargo management, and customs brokerage. An accredited member of IATA, FIATA, AFIF, and FTA, C.T. Freight is an Approved Air Cargo Agent in all its Australian locations. Its facilities include bonded warehouses, which are customs and quarantine approved, at all major gateways. The in-house brokerage team is experienced in all customs regulations and are active members of the CBFCA. With 24/7 coverage, C.T. Freight can handle all clearances including perishable, eCommerce express, and special projects.
C.T. Freight has offices in Sydney, Melbourne, Brisbane, Perth, Adelaide, Cairns, New Zealand, Fiji, Singapore, and the USA. For more information, visit: www.ctfreight.com
Media Contact
Max Halden
max.halden@wisetechglobal.com